When I first moved to Florida, I needed a cheap place to store my car while we got settled. My apartment complex had no covered parking, and I needed something to keep my car out of the brutal Florida sun.
You can find cheap storage space using online sites like SpareFoot and Neighbor. Both have many types of storage units to rent, with sizes to fit most vehicles. Cost depends on the size and location, however the national average cost for a 10′ x 15′ storage unit is $155 per month.
Finding cheap car storage can take time and effort. Thankfully, I found the perfect storage unit close to home, and it didn't cost me a fortune.
This article will share everything I learned along the way. We'll discuss the ins and outs of storing your car, what to look for, and where to find cheap car storage.
Table of Contents
---
Get the Right Type Of Car Storage
There are three main options when storing your car: indoor, covered outdoor storage, and secured parking lots.
Indoor Car Storage Solutions
For simplicity's sake, we'll consider any enclosed space large enough to store a vehicle as "indoor car storage."
Most people prefer indoor car storage because their cars are better protected. However, the price you'll pay for indoor car storage depends on whether or not it is climate-controlled.
Climate-controlled indoor storage is the best (and most expensive) storage unit you can rent for your car. It provides the same protection from the elements as standard storage units but adds heating and air conditioning to control the temperature and humidity.
You should choose a climate-controlled storage unit if you plan on storing your car for extended periods or if you have a classic or antique car. On average, you will pay $25-$50 more per month than non-climate-controlled storage.
By contrast, a non-climate-controlled storage unit is simply a roof and four walls to safely store your car. Your vehicle is protected from outdoor elements like rain and snow, but the temperature inside can vary quite drastically.
This is an affordable option for long-term car storage.
Covered Car Storage
If indoor car storage isn't an option, a carport or canopy still offers some protection against the elements.
Carports and canopies are similar, and many people use the terms interchangeably. The main difference between the two is the number of walls.
A carport has a roof and three sides. Think of it as a garage with no garage door. Your car is better protected but still susceptible to damage from temperature changes, humidity, and theft.
Carports have a roof supported by posts but no walls. They protect the car from UV damage and most rain or snow damage. However, because there are no walls or doors, canopies offer less protection than a carport. Your car is still susceptible to temperature changes, humidity, and theft.
Secured Parking Lots
A secured outdoor parking lot is the least expensive option for storing your car. It gives you no protection from outdoor elements or extreme temperature changes.
However, there is some security against break-ins and theft.
If you store your car in a secured parking lot, use a heavy-duty car cover to protect your vehicle from UV rays and rain.
---
Where To Find Cheap Car Storage Online
Finding the perfect place to store your car for everyday use or long-term can be challenging. Here are some online sites to help you look for the best possible price for a storage unit near you.
Sparefoot.com
Sparefoot.com is a storage company based in Austin and was initially a face-to-face self-storage company. However, they realized the need for people across the U.S to have access to storage units at a reasonable price.
Sparefoot facilitates self-storage rentals between storage facilities across America and the consumer (comparison website). If you visit their site, you can type in your location, and a list of all the available storage facilities in your area will pop up.
The listings include the sizes and prices of each unit and all the information you need to contact each car storage facility.
---
Neighbor.com is a different kind of storage company.
It can be described as a site connecting consumers with people with extra space (garages, sheds, carports). The consumer will pay for storage space others don't use.
Neighbor.com prides itself on having the best storage prices in the U.S., so it's likely you'll find cheap car storage near you.
You can visit their site to find someone with available space to rent near you. They have units available in all 50 states and even offer climate control options.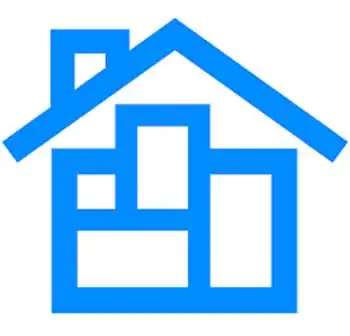 Get Paid to Store Things with Neighbor
Earn $100-$400 per month with unused space
$1,000,000 host liability protection
You pick WHO, WHAT, and WHEN things are stored
Help a local neighbor that needs storage space
The most easy & passive income that you can get
Automatic monthly deposits to your bank account
Learn More
We earn a commission if you click this link and make a purchase at no additional cost to you.
---
How Big Of A Storage Unit Do You Need?
One of the main factors you will need to consider is how big of a storage unit you will need to fit your car. This is the biggest factor affecting how much you'll pay monthly to rent the unit.
Car storage units come in various sizes, and car storage costs differ depending on where you live. However, here is the national average price of the three most popular sizes of storage units to give you an idea of what the cost will be.
10′ x 15′ Storage Unit
A 10′ x 15′ storage unit works best for mini/compact cars like the Chevy Spark or Toyota Prius. The national average price of a 10′ x 15′ storage unit is $155 per month.
10′ x 20′ Storage Unit
A 10′ x 20′ storage unit is the most common since it's similar in size to a single/one-car garage. It accommodates most crossovers, sedans, SUVs, minivans, hatchbacks, and light-duty pickup trucks.
The national average price of a 10′ x 20′ storage unit is $172 per month.
10′ x 30′ Storage Unit
The 10′ x 30′ storage unit works best to store large SUVs, heavy-duty pickup trucks, or oversized cargo vans. You may also be able to squeeze a trailer in if you have a smaller car.
Alternatively, this gives you enough room to store additional items or work on your car.
The national average price of a 10′ x 30′ storage unit is $247 per month.
---
What To Look For In Car Storage
There are a few vital things you need to look for in a cheap car storage facility to ensure you make an informed decision.
Security
You need to know how secure your car is at all hours of the day, so you need to know about the security levels at the facilities you are considering.
First, will there be security guards to look after your car around the clock? Most storage facilities have security guards that work during regular working hours. However, theft is most likely to happen outside those hours, so 24-hour security is vital.
Similarly, you want a place that has CCTV cameras around your car. Should the worst happen, and your vehicle is damaged or stolen, you can look at the footage and give it to the police or your insurance company.
Next, who will have access to your storage unit?
It goes without saying that your storage facility must limit access only to authorized people. The less access to your car, the less likely it is to get stolen or damaged.
Finally, can you access your vehicle around the clock? While less common, many storage facilities have specific hours when you will have access to your car and deny access outside of those hours.
It may be a pain, but it limits the number of people who can get near your car. You can usually make special arrangements if you need to access your car outside normal business hours.
Climate Control
It's worth investing in a climate-controlled storage unit if you store your car for extended periods or have a classic or antique car. This helps regulate the temperature and humidity inside the storage unit.
That way, changes in the temperature outside the storage facility will not affect your car. It is expensive and harder to find, but it is the best storage for your vehicle.
Built-In Electricity
Finally, look for a storage unit with built-in electricity. At a minimum, it's nice to have the lights to drive in and out of the storage unit.
Additionally, you can put your car on a battery tender when storing it long-term or use the outlets to recharge the battery if it goes dead.
---
FAQ
Here are some frequently asked storage questions and answers you may want to know.
How Do I Know What Size Storage Unit To Get?
The average size storage unit for most cars is 10′ x 20′. However, getting a smaller storage unit will save you money if you need less room.
You must look at the size of your car.
Most hatchbacks or compact vehicles with two doors will fit in a 10′ x 15′ unit. If you have a sedan or small SUV, they'll fit in a 10′ x 20′ unit. Full-size trucks, large SUVs, or minivans should opt for a 10′ x 30′ unit.
When Do I Need A Climate-Controlled Storage For My Car?
Climate-controlled storage is best when you have to put your car in storage for long periods or have vintage cars to store. The vehicles will be unaffected by temperature changes and protected from humidity and moisture that can damage vehicles stored for long periods. Unfortunately, it is the most expensive option in vehicle storage.
Do I Need To Put A Cover On My Car When Storing It?
Especially if you rent a storage space outdoors, always cover your car with a thick UV-blocking car cover. Using a car cover in your garage adds an extra layer of protection to keep it safe when storing it for extended periods.
What Is The Most Expensive City To Rent A Storage Unit In?
On average, New York City has the most expensive storage facilities in the U.S. The average price for a car storage unit in New York is $380 for a standard unit and $691 for a climate-controlled unit per month.
Do I Need Vehicle Registration And Proof Of Insurance?
Yes, you must provide valid vehicle registration and insurance when you want to store your car. In addition, most storage facilities require that the vehicle is in driving condition when you store it.
---
Wrapping It Up
Finding cheap car storage may be challenging, but if you know what to look for, you can find a storage facility near you to suit your needs.
First, choose the right size storage for your car and decide if you want indoor or outdoor storage. To help narrow your search, check out comparison websites like sparefoot.com or neighbor.com.
If your goal is to rent a garage to work on your car, check out this helpful guide!