Purchasing plastic storage totes and bins can be a headache.
Depending on where you shop, you might pay double for the same item.
Many brands attempt to confuse shoppers with products that are only slightly different than their competition, making it difficult to compare directly.
So, I shopped at ten major online and local retailers to find the cheapest place to buy storage bins and totes.
It turns out that buying a plastic storage bin isn't as simple as it should be.
In this article, we'll cut through the confusion to help you find the best deal on plastic storage bins and totes. Whether you're shopping online or browsing in-store, we want to ensure you get the best value for your money.
---
How We Ranked the Cheapest Places to Buy Storage Bins
In order to give a comprehensive comparison of the best places to buy plastic storage bins and totes, I used a data-driven approach.
I handpicked five popular models from seven major retailers: Walmart, Amazon, Home Depot, Lowes, Target, Wayfair, and Overstock.
The totes we selected were:
Sterilite 30 Qt. HingeLID Storage Box
Sterilite 12 Gal. Latch and Carry
Sterilite 30 Gal. Latching Tuff1 Tote
IRIS WeatherPro Storage Box – 74 QT
IRIS Underbed Buckle Up Box-50 Quart
When certain totes were available only in six or eight packs, we computed the price per unit for a fair comparison.
However, it's important to note that not every store had all five tote models in stock. This lack of availability is reflected in our testing data and contributed to our final rankings.
| | Walmart | Amazon | Home Depot | Lowes | Target | Wayfair | Overstock |
| --- | --- | --- | --- | --- | --- | --- | --- |
| Sterilite 30 Qt. HingeLID Storage Box | $10.36 | $13.88 | $15.48 | $9.04 | $11.99 | $9.88 | $12.50 |
| Sterilite 12 Gal. Latch and Carry | $20.79 | $22.79 | $15.28 | | $12.99 | $12.67 | $11.08 |
| Sterilite 30 Gal. Latching Tuff1 Tote | $29.75 | $43.62 | $53.87 | | $29.75 | $30.00 | |
| IRIS WeatherPro Storage Box - 74 QT | $39.99 | $40.00 | $43.06 | $38.93 | $33.99 | | |
| IRIS Underbed Buckle Up Box-50 Quart | $23.99 | $35.99 | | | | | |
---
10 Best Places to Buy Cheap Plastic Storage Bins & Totes
Knowing where to look is important before you set off to find the best deals for your storage needs. Quality, price, and variety can vary significantly from one retailer to the next.
To simplify your search, we've compiled a list of the top 10 places to find plastic storage totes and bins at the most affordable prices.
Walmart: The Cheapest Place to Buy Storage Bins & Totes
If you're seeking the best deal on plastic storage totes, Walmart is your go-to destination. Of all the retailers we checked, Walmart consistently offered the lowest prices.
Their wide range of options won't break the bank. Walmart carries popular brands like Sterilite, Hyper Tough, Hefty, HART, Rubbermaid, and IRIS USA. With so many choices, you're bound to find the perfect storage bin for you.
Shopping online at Walmart is a breeze. However, be cautious of pricey items with low stock. Always explore different options and compare prices before making a purchase.
So, if you're in search of top-notch storage bins at unbeatable prices, check out Walmart. Their excellent value and wide selection make them a top pick for your storage needs.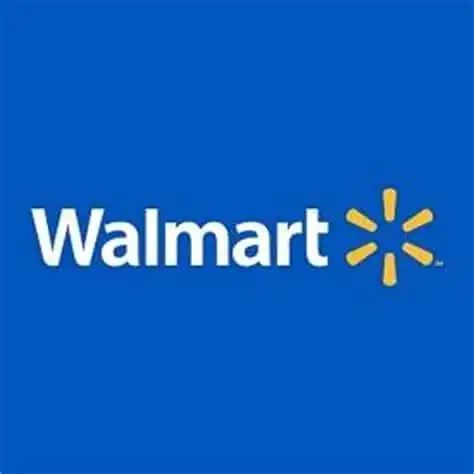 Find Cheap Storage Bins at Walmart
Walmart carries the following brands:
Sterilite, Rubbermaid, Hefty, IRIS, Homz, Better Homes & Gardens, Mainstays, The Home Edit, Curver, Simplify, Costway, Sorbus, HART, Smart Design, Your Zone, DIMJ65DIMJ, Hyper Tough, Pen+Gear, and kibhous
Check the Latest Prices
We earn a commission if you click this link and make a purchase at no additional cost to you.
---
Amazon: The Best Selection of Cheap Storage Totes
Next up is Amazon. When it comes to plastic storage bins and totes, Amazon boasts a vast selection.
While the price point for major national brands may be a bit higher than Walmart, the selection is amazing and you can still find great deals. Amazon also has several private brands, which often provide excellent value and some unique designs and sizes.
Amazon's brands include Hudson Exchange, Rubbermaid, IRIS USA, Sterilite, and Life Story. They also stock more specialized brands like Akro-Mills, CX Black & Yellow, Obstnny, and Tribello.
These brands cater to a range of needs, from simple, utilitarian bins to more specialized storage solutions. Keep in mind that the vast selection means you'll need to invest more time finding cheap storage bins that fit your needs.
Find Cheap Storage Bins at Amazon
Amazon carries these brands:
Amazon Basics, Rubbermaid, Sterilite, HOMZ, mDesign, Curver, SONGMICS, Simple Houseware, Sorbus, DII, Vtopmart, HAIXIN, ITYLIFE CITYLIFE, StorageWorks, ClearSpace, Lifewit, and Household Essentials
Check the Latest Prices
We earn a commission if you click this link and make a purchase at no additional cost to you.
---
Home Depot: Best Local Store for Heavy-Duty Cheap Storage Totes
Home Depot offers a selection of storage options quite similar to Walmart's. But there's one key difference: Home Depot focuses on heavy-duty, commercial storage bins. These can be slightly pricier than homeowner-friendly options, but their durability might tip the scales in their favor.
Home Depot's private brand, Husky, is worth mentioning. They offer competitive value with sturdy, reliable bins that can withstand demanding storage needs. You might find that Husky's offerings match or even surpass those of major brands while maintaining an attractive price point.
Home Depot's storage bin brand lineup includes Husky and HDX, Sterilite, IRIS USA, Ezy Storage, Rubbermaid, and Life Story. Each offers unique characteristics and benefits, enabling you to find the right fit for your needs.
Find Cheap Storage Bins at Home Depot
Home Depot carries these brands:
StorSystem, Sterilite, IRIS, Quantum Storage Systems, Rubbermaid, Husky, HDX, Triton Products, Simplify, Basicwise, HOMZ, Hodern Homes, and Sorbus
Check the Latest Price
We earn a commission if you click this link and make a purchase at no additional cost to you.
---
Lowe's: Heavy-Duty Storage Bins at Competitive Prices
Close on Home Depot's heels, Lowe's is another fantastic option for high-quality, heavy-duty storage bins. Although their selection isn't quite as extensive as Home Depot's, they prioritize durability and strength.
At Lowe's, you'll find a variety of trusted brands, including Project Source, Craftsman, Kobalt, IRIS USA, Sterilite, Rubbermaid Commercial, and Hefty. Each brand caters to those looking for robust storage solutions rather than lighter, budget-focused bins.
Lowe's should be a top choice if you're aiming to organize a workspace or need storage that will stand up to heavy use.
Find Cheap Storage Bins at Lowe's
Lowe's carries these brands:
Rubbermaid Commercial Products, Hefty, IRIS, Kobalt, Closetmaid, Craftsman, Quantum Storage Solutions, Advantus, Project Source, Basicwise, Grayson Lane, Boston Loft Furnishings, Best Home Fashion, Bone Dry, Bigso Box of Sweden
Check the Latest Price
We earn a commission if you click this link and make a purchase at no additional cost to you.
---
Wayfair might not be the best place to buy storage bins. Their website can be tricky to navigate, and their selection of major brands is limited.
But don't write them off just yet.
Despite the restricted brand offerings, primarily Sterilite and Convenient Home, Wayfair shines in one crucial aspect: price. In some cases, their storage bins were even cheaper than Walmart's options, a surprising find that makes Wayfair worth a look.
So, if you're on a budget and don't mind sifting through their website, Wayfair could be your go-to place for affordable plastic storage totes. Just keep an eye on the reviews and shipping costs to ensure you're getting the best deal.
Find Cheap Storage Bins at Wayfair
Wayfair carries these brands:
ClosetMaid, Dotted line, Rubbermaid, Rungalow Rose, IRIS, August Grocve, Trule, iDesign, Wayfair Basics
Check the Latest Price
We earn a commission if you click this link and make a purchase at no additional cost to you.
---
Target: Good Value but a Limited Selection
Target's offerings of plastic storage totes can be hit or miss. However, when they hit, they hit hard.
The selection isn't extensive, mainly featuring Sterilite, Homz, IRIS USA, Hefty, and Rubbermaid. But when it comes to pricing, they can hold their own.
In fact, they beat Walmart's price for the IRIS WeatherPro 74-quart storage box, a remarkable feat given Walmart's consistently low prices.
But keep in mind, this isn't always the case, so it's worth checking both stores to compare prices.
A word of caution: watch out for high shipping costs.
When shopping online at Target, the sticker price might not be your final cost, so always double-check the shipping charges to ensure you're still getting a good deal. But if you're willing to navigate these waters, Target can provide some great bargains on cheap storage bins.
---
Overstock: Limited Options, Reasonable Prices
Overstock is our last online store carrying major brands of plastic storage bins. While their selection is very limited, they only carried two of the six items we looked for, their prices were reasonable.
Overstock's roster of brands includes Greenmade, Sterilite, Tough Box, and ClosetMaid. Of these, only Sterilite is a major national brand.
Given the limited selection, Overstock may not be the first place to look for cheap storage bins.
It's worth a look if you're shopping around, but it's harder to recommend as a go-to destination for plastic storage bins. Don't rule them out entirely, but be prepared to look elsewhere if you can't find what you need.
---
The Container Store: Unique but Limited
While The Container Store boasts an impressive range of plastic storage totes and bins, almost none are national brands. They carry Sterilite and their brand, Premier Stacking Tote, but that's about it.
Their prices are in line with most national brands, so you won't necessarily find the best bargains here. However, they do excel when it comes to unique storage solutions. The Container Store might be worth a look if you have specific storage needs. However, other stores on this list might be more suitable for everyday, standard storage items due to their wider selection and competitive pricing.
---
Big Lots: Local Shopping Surprise
Shopping at Big Lots feels like a treasure hunt. While you can't purchase bins and totes online, dropping by your local store can yield pleasant surprises. Inventory varies from store to store, with availability depending on what's currently in stock.
Brands and prices at Big Lots can fluctuate, but it's not uncommon to stumble upon some good deals. Remember, the selection can change rapidly, so if you spot something you like, it might be worth grabbing it on the spot.
For those willing to explore their local store, Big Lots can be an unexpected source for plastic storage totes and bins. If you're in the neighborhood, it's definitely worth a look.
---
Ikea: A Surprising Letdown for Bins and Totes
Ikea is my go-to destination for home storage solutions, so I was surprised at how little they offer when it comes to plastic storage bins and totes. You'd expect a better selection with their reputation for practical, stylish, and affordable storage. However, the reality is a real disappointment.
Their bins and totes selection is minimal and not worth the effort to navigate their typically large stores and parking lots. So, Ikea may not be your best bet if you're specifically looking for storage totes and bins. Although Ikea excels in most home furnishings, you're better off exploring other options on this list when it comes to plastic storage bins and totes.
---
Buying Plastic Totes & Bins: A Buyer's Guide
A low price tag isn't the only thing to consider when buying plastic storage totes. Quality, size, durability, and many other factors also come into play.
So, to help in your search, we've compiled a handy buyer's guide.
This section will walk you through some important things to consider before making your final decision.
Quality Variations
When it comes to buying plastic storage bins, the quality and durability of the products vary significantly. Lower-priced options might seem like a bargain, but they often use less robust plastic that can easily crack, particularly in cold weather.
Investing in higher-quality plastic saves you money in the long run, as the bins will be more resistant to wear and tear and hold up better over time. For example, choosing a heavy-duty plastic bin with reinforced corners can make a significant difference in durability.
Be Careful With Sizes
One common issue when buying storage bins online is size misrepresentation. Images can often be misleading, making a container appear larger or smaller than it is.
Always double-check the dimensions listed in the product description before purchasing to avoid disappointment. Consider the space where you plan to store the bin and ensure the size matches your storage needs. A practical tip is to measure the area where you'll place the bins and compare it with the bin's dimensions.
Lid Fit
The lid's fit is a crucial aspect of any storage bin. A secure cover is essential for safeguarding your belongings from dust, pests, and accidental spills.
Cheaper bins sometimes come with poorly fitting or unsecured lids, which could expose your items to harmful elements. Therefore, when shopping for containers, prioritize those with well-fitting and secure lids, such as ones with locking mechanisms or airtight seals.
Stacking Capabilities
If you plan on stacking your storage bins, choosing bins that can handle the weight is important.
Some bins may appear stackable but could crack or collapse under pressure. Look for products specifically designed with stacking in mind, featuring secure lid designs and robust body construction that can safely bear the weight of multiple bins. For instance, some bins have grooves or interlocking features that provide added stability when stacked.
Online Prices
The prices of storage bins can fluctuate significantly online, often due to shipping costs or limited stock.
This can make shopping for bins online confusing, as the price you see might not be the best deal available. Always cross-check prices on different websites and consider the final cost, including shipping, before purchasing. Also, keep an eye out for sales and discounts to snag a better deal.
Physical Availability
While the convenience of online shopping is undeniable, some retailers might not stock all their online-listed products in physical stores, and vice versa.
If you have a specific product in mind, it's worth checking if it's available in your local store before heading out.
Alternatively, confirm the online availability of a product seen in-store before deciding to buy it later at home.
Handle Quality
The quality of handles on storage bins is another critical factor to consider. Handles should be sturdy and comfortable to use, especially for heavier items.
Cheaper bins often feature weak handles that can break under the strain of a fully-loaded container. It's worth investing in bins with strong, well-constructed handles, such as ergonomic grips or reinforced materials, to ensure comfortable and safe transportation.
Comparison Challenges
Lastly, comparing options across different brands can be a challenging task.
There may be slight variations in capacity, color, and features, making an apples-to-apples comparison impossible.
Focus on the key features most important to your needs, like durability, size, and lid security, and use those as your primary comparison points when shopping for your plastic storage bins and totes.
---
Wrapping It Up
Choosing the right plastic storage bins and totes takes careful consideration. The cheapest option isn't always the best for your needs. Quality, durability, lid fit, and stackability should all play a role in your decision.
We've explored several retailers for you, highlighting the range of offerings and costs. While some, like Ikea, may not meet your expectations, others, such as Walmart and Wayfair, could provide great value.
Always check prices, read product dimensions, and consider customer reviews when shopping online. By being thorough and keeping our tips in mind, you'll find the right storage solution for your needs.