Whether your current garage is cluttered or you live in an apartment complex without garage spaces, renting out a spot to park your vehicle can be a game changer.
The key here is finding the right renting platform that checks all the right boxes in terms of location, size, maintenance, security, and budget.
In this article we'll show you how to find a garage for rent in your area, or rent garage space to earn a little money on the side. Note: We have a separate article discussing storing your vehicle in a storage unit.
So, where can you find a garage for rent, and what type will be ideal for you?
Let's find out!
Table of Contents
---
Types of Garages to Rent
When you're trying to rent garage space, it's a good idea to learn a little about the different options.
Generally, you can choose from four main varieties, each providing you with a specific advantage.
Let's take a closer look.
Private Garages
A private garage could be a giant parking complex with multiple stories just for cars. Yet, there are also small enclosed ones. The differences between the two are simple. Enclosed spaces offer more protection for the vehicle but can be more expensive.
Generally, the garage will be pretty bare. Still, it'll be good enough to protect the car from most weather conditions and vandalism.
Yet, the location should have a decent level of security. Usually, a few guards will be stationed at the garage to secure the area.
These are a good fit for people living in overcrowded cities since they cater to many cars simultaneously.
Car Condos
Private garages are an excellent and practical choice for vehicle storage, but you get limited service. So, if you're looking for a high-end experience, renting a car condo could be a much better option.
These spaces are practically luxurious mini-apartments for your car.
For one, you get ample space for the vehicle in a completely climate-controlled area. Not only that, but you also get premium car care. This may include regular washes and even some polishing and waxing services.
In addition, car condos provide excellent security. Most facilities will have multiple cameras and guards stationed on every corner. On top of that, they keep a detailed record of everyone that comes into contact with the car.
So, you can put your mind at ease, no matter how far the car condo is from your residence!
All in all, car condos are a great way to rent garage space for your luxury, exotic or track cars. Some people even use the service to store their exotic car collections.
For more information, check out my overview of car condos here.
Storage Units
You can lease a storage unit if you prefer to keep your car closer to home. This is the same concept as a private garage, but on a smaller scale and with different contents.
Here you can also stack up any items that you won't use often to declutter your house without having to get rid of any items.
Plus, storage units can be whatever size you like since the space doesn't need to fit a vehicle. That means they can be considerably more affordable than private garages or car condos.
In addition, some storage units come with electrical outlets, so you can add appliances (like freezers or power tools) to the space for an extra boost in convenience.
However, storage units tend to have less security. In most cases, there are few, if any, guards surveilling the area. This increases privacy but can make the area slightly unsafe. So, if you plan on storing any valuables away, it may be wise to check out the facility's security first.
Commercial Garages (For Repairs)
Commercial garages hit two birds with one stone since these are spaces you can rent out to service your car. Sometimes, the space could come with specialized equipment that may help you repair a vehicle.
This is more convenient for car owners who want to rent a garage to work on their cars themselves.
However, it's also possible to rent a spot out and hire a professional repairman to come and work on your vehicle. So, it could go either way.
---
How to Find a Garage For Rent Online
With the different garage types in mind, you can start looking for suitable locations near you. Yet, this step is often easier said than done, especially if you're new to an area and need a quick fix.
So, we'll look at five popular platforms to help you rent garage space near you.
Instead of relying on large lots, Neighbor uses the host system. Hosts are clients who offer up their extra space for affordable storage. People can rent out any area of their property for a small fee.
The main appeal of the host system is the users get to choose between a wide range of garage shapes and sizes. For instance, you can pick a site that's only a few square feet. Yet, there are also spaces larger enough to accommodate a large boat!
Still, the best part of the service is convenience.
Since the website relies on hosts, you may be able to rent garage space near your homw, depending on how many active hosts in your area use the platform.
To find out, register for an account on the website with a few clicks. Once that's done, you can browse the available spaces throughout the country. To narrow down the options, you can use filters for factors like climate-controlled rooms, monthly parking, and long-term storage.
However, one of the significant issues of the business is scheduling.
Before you can drop off or pick up vehicles, you need to set up a time and date. So, you'll have to work around the host's schedule, which may not be ideal for all users.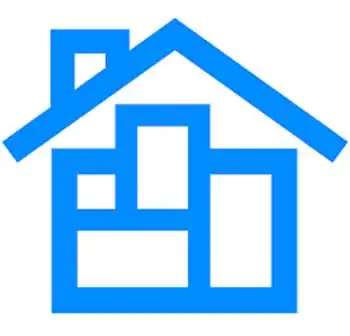 Get Paid to Store Things with Neighbor
Earn $100-$400 per month with unused space
$1,000,000 host liability protection
You pick WHO, WHAT, and WHEN things are stored
Help a local neighbor that needs storage space
The most easy & passive income that you can get
Automatic monthly deposits to your bank account
Learn More
We earn a commission if you click this link and make a purchase at no additional cost to you.
SpareFoot
SpareFoot's website offers over 20,000 storage facilities all over the states and categorizes them into four main groups based on size. The first is self-storage, which includes finding a space for personal use, which tends to be between 25 and 300 square feet.
Moving on to the second category, car storage. As you can guess by the name, this will accommodate any of your regular vehicles.
Here you have the option of areas around 150 to 250 square feet. You can also pick between open, closed, indoor, or outdoor facilities.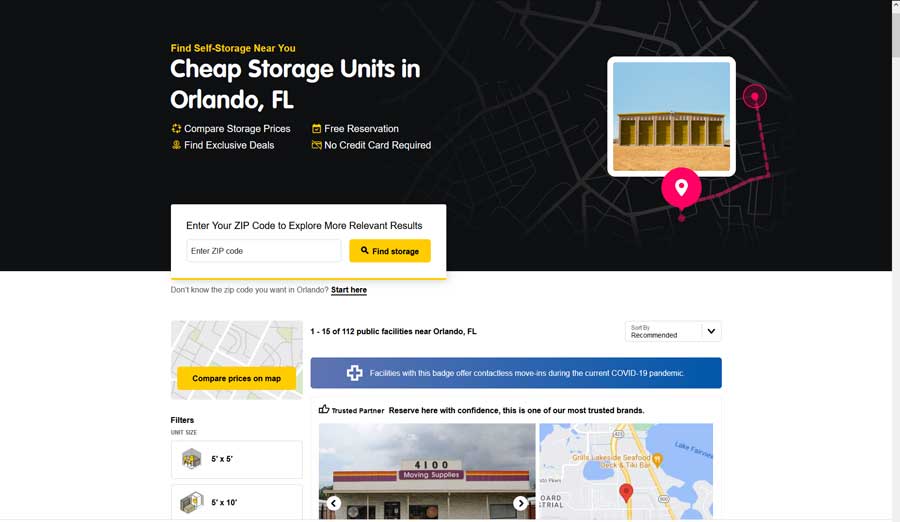 However, sometimes, you need a little extra space.
In that case, you can check out the RV storage category. These locations cater to clients looking to store their recreational vehicles at the end of the camping season. However, there are still a few pre-storage routines to go over.
SpareFoot offers boat storage for sailors who prefer to store their boats outside the water. These spaces provide ample space with a few on-site amenities. However, for full service, you may have to rent garage space for your boars on a long-term basis, not just for a couple of weeks.
In either case, you can reserve a space and pay for it all online. In addition, with hundreds of locations in almost every state, finding a suitable garage spot should be a piece of cake. Yet, the only main issue is that SpareFoot can be slightly more expensive than Neighbor.
Spacer
If you're looking for a premium parking spot, Spacer might be just the platform you need.
The website works similarly to Neighbor since they both rely on hosts for their service. It also caters to around the same number of spots (more than 20,000) as SpareFoot from around 76,471 hosts. Still, with Spacer, people can only rent out their parking spaces and driveways.
As a client, you can use the service to find a place for your car to spend the night or park closer to work. In addition, since you park on private property, your vehicle will be safer than on-street parking.
On top of that, you can complete the entire process from the comfort of your home. Signing up for the service gives you the option to rent out a location for a month. However, there may be better options for people who need a short-term space.
Overall, the main appeal of the Spacer platform is its eco-friendly approach.
To counterbalance the carbon emissions that come with cars, Spacer tries to do its part. For example, the company's new green initiative promises to plant a new tree for every parking space clients book.
The platform boasts that its parking spots are 50% more affordable than the typical alternatives. Remember that while they may cost less, you might not get any special services or amenities.
Finally, the company offers a money-back guarantee if there are any issues with the space. That could be a huge selling point for people who want to test the waters with rentable garages but need some guarantees!
LockUpGarages
If you're planning on spending time in the UK, you may want to check out the LockUpGarages platform. It is one of the best ways to rent garage space in the UK, with 14,000 spaces across 1,000 different locations.
The company started primarily catering to cars, where you could use the service to locate a place for your vehicle to spend a night or two. Over the years, the business grew and expanded into new territory. Today, you can find spaces for cars, personal storage, and even dispatch centers.
Each garage space comes with a padlock. Once you finalize your renter's agreement, you'll receive a combination that'll unlock the storage unit. You'll be free to visit your locker any time.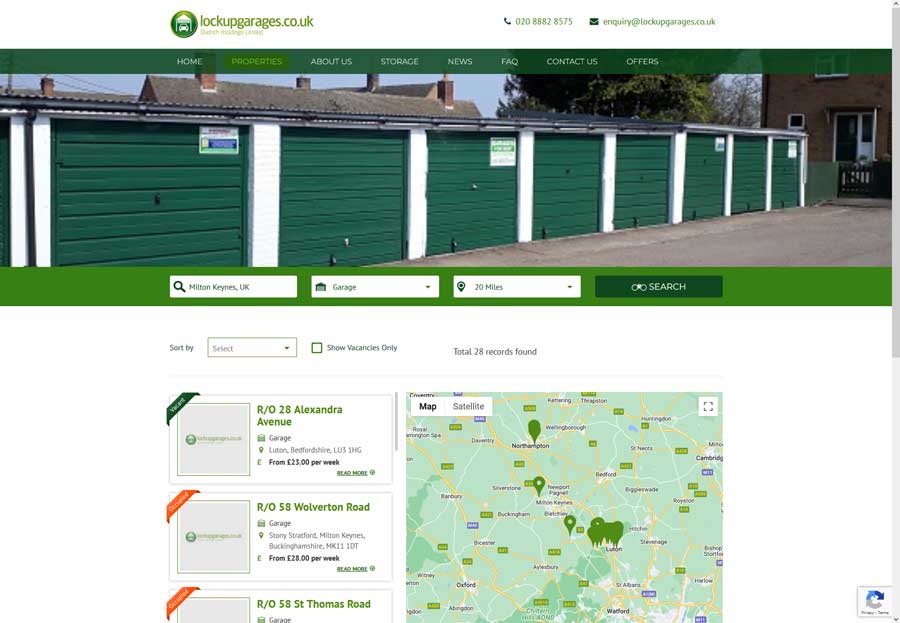 On top of that, most facilities have an in-house maintenance staff. While they won't service your car, they're there for the garage upkeep. That said, the overall condition of the space still falls on the renter, not the staff.
On the platform, most leases are one month long, which you can extend with a request. Of course, if you want to break the lease early, you may lose out on your deposit.
Finally, LockUpGarages offers an incentive system. So, clients that bring in other tenants can get a sizable commission for their troubles!
Garagetime (No Longer Active)
Garagetime was an auto-repair service that specializes in locating a working garage near you. The company markets unique DIY spaces where car enthusiasts can come to work on their vehicles themselves.
The platform boasted that its goal was to encourage more people to get into the field of DIY vehicle repairs across all 50 states.
Customers were able to choose an available location and book it for as long as you like. This allowed people to customize the rent duration to match the extent of repairs you need to do and your free time.
Pricing was dependent on location and, ultimately, each garage owner set a cost that they think is fair for the space. Garagetime took 10% of every transaction off the top.
Unfortunately, Garagetime is no longer providing access to garages and their Facebook page has been dormant since the end of 2019.
It appears they have gone out of business, which is a shame.