I don't think I've ever done a review of a product quite like this one.
I do a lot of research before ever clicking that 'Buy Now' button. So I usually have a pretty good idea what I'm getting.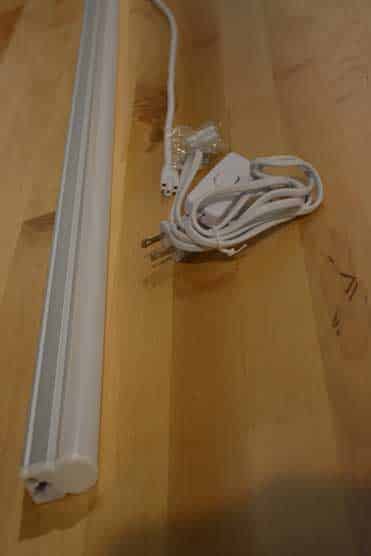 I've been testing LED shop lights for my garage lighting upgrade project.
I thought I knew what I was getting with the Barrina LED single-bulb shop light (Model INWT504020650Ac).
I was wrong.
But…it actually worked out great in the end, though.
Barrina is a company based out of Zhongshan, China. They don't have a functioning website that I could find (which is never a good sign). However, they've got amazing reviews on Amazon, so I wanted to give them a try.
One of their biggest selling points is that they're a low-wattage, low-cost, single-bulb LED fixture available in the 6500 Kelvin color temperature.
Before I get to my thoughts on these LED lights, I'm going go over some basics about the product itself. Then I'll share some pictures of how I installed it and how it looks in my garage.
Finally, I'll get to why I think this is the wrong light and the right light – depending on where you use it.
So stick around.
The Fixture
As I mentioned, this particular Barrina LED fixture is a single-bulb LED light, so it's going to be much smaller than the other garage lighting fixtures that I've looked at.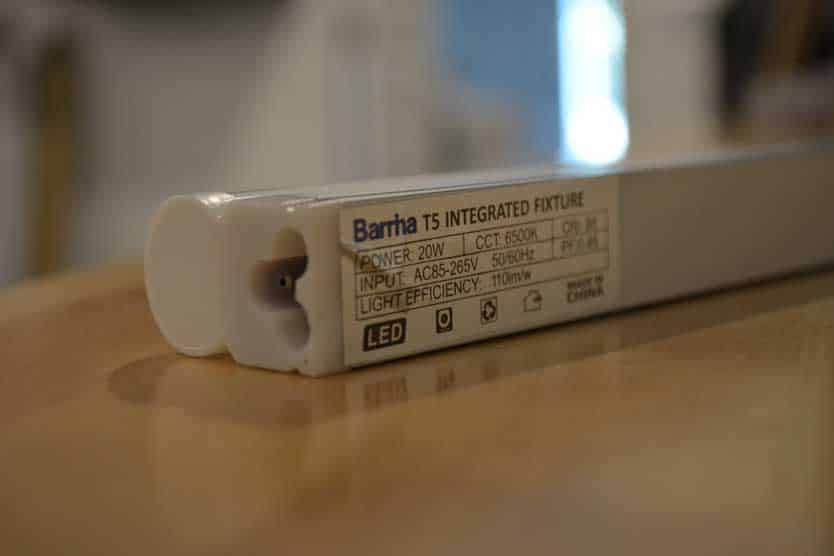 As you can see, there's not much more to this fixture than the bulb itself and a little plastic on the bottom. Overall dimensions are 46.1″ long, 1.4″ high and just under an inch wide.
You can link up to six bulbs together using the same power cord. Most garages are notoriously short on light fixtures and power outlets, so this is a very welcome feature.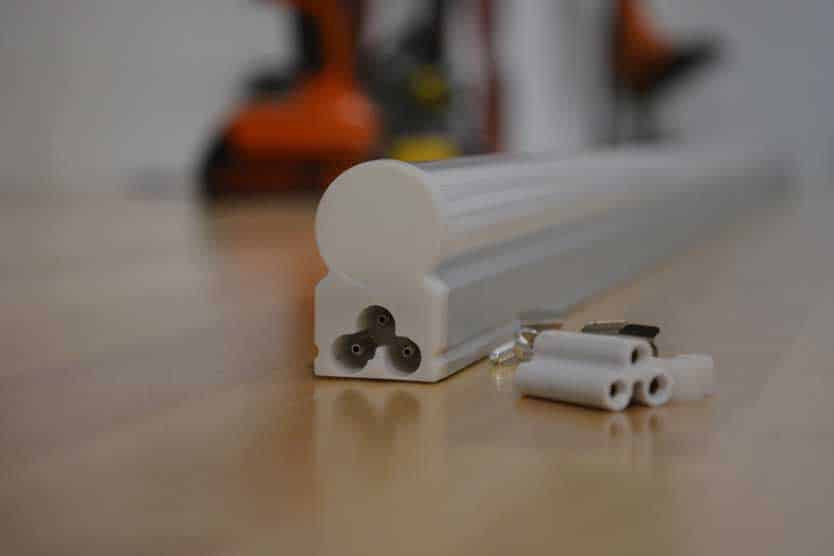 That said, the three-pronged connector feels cheap and doesn't fit easily into the socket on the fixture itself. To me it feels like it would fall apart after plugging it in a few times.
If you buy these fixtures in a multi-pack of six, eight or twelve, they will also come with a 20″ connector cable.
Bulb Options
You can get the Barrina LED fixtures in three different color temperatures, but only the 6500 Kelvin lights are available individually. If you want the 5000 K or 4000 K bulbs instead, you'll need to purchase them in packs of eight.
For more on what color temperature is right for your garage lighting, check out this article where I go over what color temperature means, and which one is right for how you're going to use your garage.
All of the bulbs were frosted, and I couldn't find a clear bulb option. This doesn't affect the overall light output, however. All it means is that any shadows cast by the light will have a softer edge to them instead of being sharply defined.
Each bulb puts out 2200 lumens using only 20 watts of power. That's a pretty good power to wattage ratio. These lights won't break the bank when you buy them and they'll help save you money on your energy bills as well.
Barrina LED Lights: Installation
Because each Barrina LED fixture is so light, there's not much that you need to do to mount these to your ceiling or cabinet. Each one comes with two clamps that fit neatly over the back of the fixture.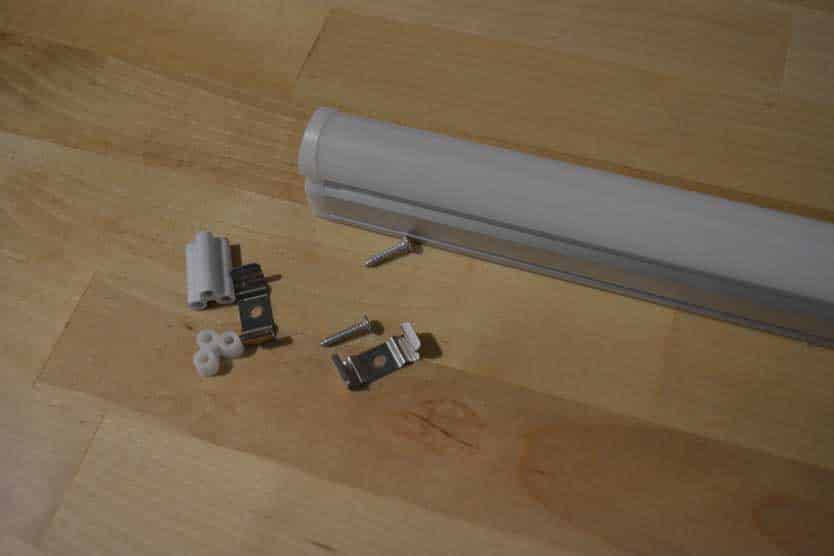 The clamps are so small and thin that I really didn't think they'd hold the lights up at all – especially in drywall.
So of course…challenge accepted.
I mounted the lights both into my garage ceiling trusses and then into the drywall ceiling in between the trusses. In both cases, the small screws held the clamps tightly. There was no give or wobble in them at all.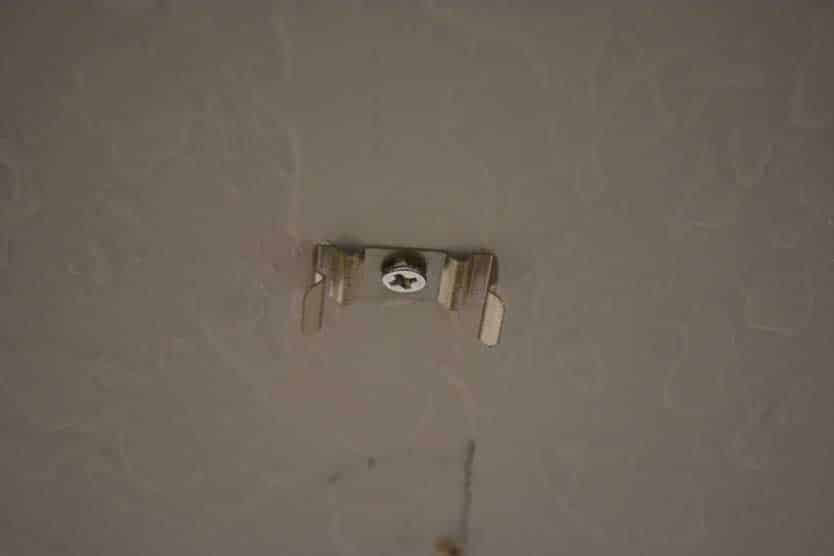 Once the clamps are screwed in place, the fixture simply snaps in place and you're done.
If your goal is to have a light fixture that almost disappears into the ceiling when it's not turned on, you probably won't find a better option than these Barrina LED fixtures.
That wasn't the look I'm going for, but I can definitely appreciate the appeal for some people.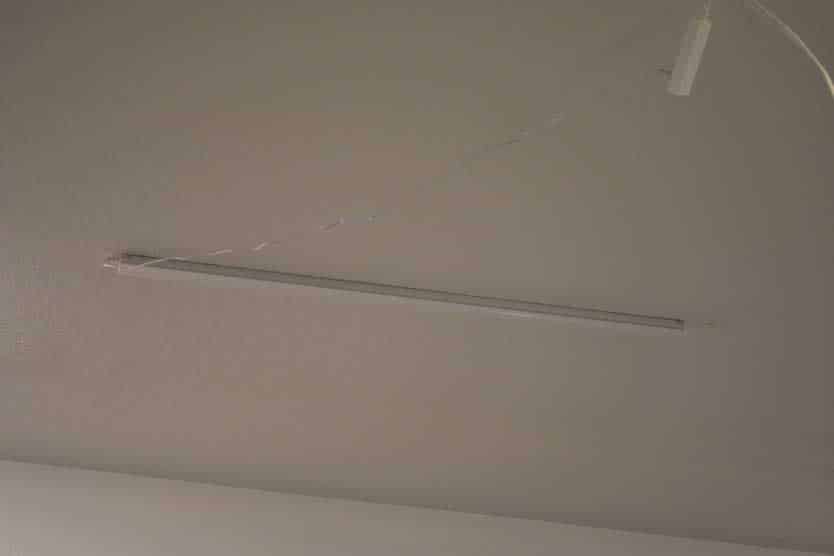 I also like that the power cord is white, not black like some other brands. It's much easier to blend in to the ceiling.
Why the Barrina LED Lights Are Wrong And Amazing At The Same Time
So why did I immediately rule out these Barrina LED fixtures for my own garage?
In the previous section, I mentioned that I'm personally not going for the "invisible fixture" look. I really liked the Hyperikon LED fixtures that I also tested that had a brushed bare metal look. I thought it gave a little touch of class to my garage.
But I understand that doesn't matter to everyone.
Here's why I instantly crossed these lights off my short list.
When the light's powered up, it kicks in after a delay of only a second or two. It took another few seconds to process what I was seeing.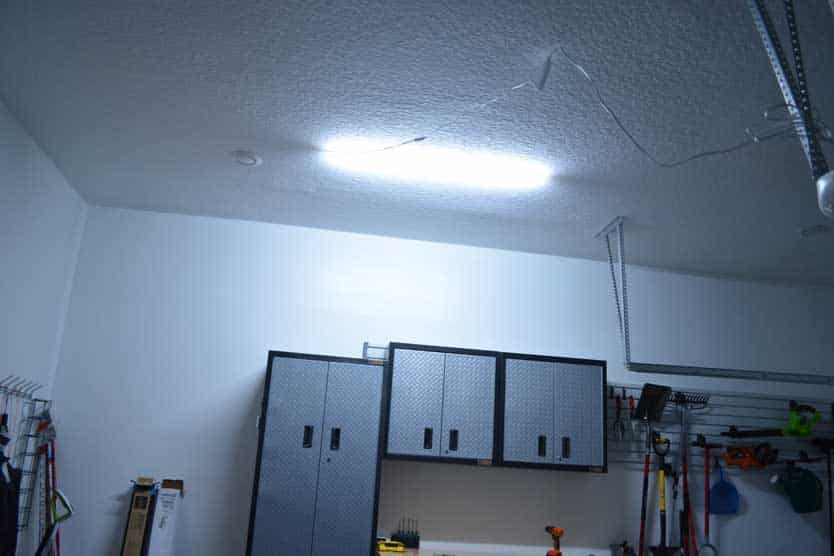 My biggest complaint with these lights was that the 6500 K color temperature is just too blue for overhead garage lighting. Pictures don't really do it justice.
It just felt…unnatural.
Here's a picture of my garage from inside my kitchen. This photo hasn't been modified at all and you can really see the difference between the warm lights that we're used to and the bright-white 6500K lights that these fixtures put out.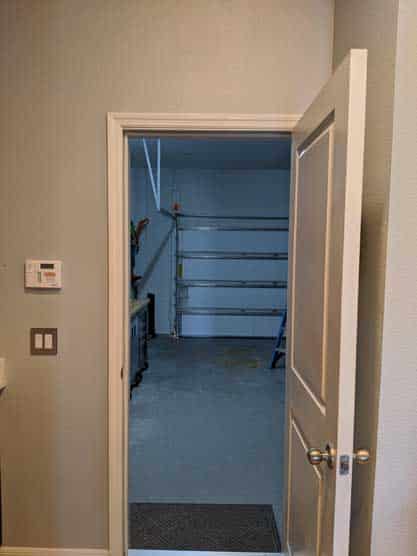 One of the big benefits of a higher color temperature is that it brings things into a super-sharp focus so we can see details clearly. But using them exclusively as overhead lighting just feels unsettling.
But then I realized that this would make the perfect under-cabinet light!
For task lighting, workbench, or under-cabinet lighting you want something that brings intense focus to a specific area.
At just over $20 for a 4 foot fixture, you're not going to find many better options that will put out light at 6500K. The housing is incredibly lightweight, weighing in at just over one pound.
That's light enough to use some Gorilla Glue or other adhesive to attach to a metal garage cabinet. If you've got wood cabinets, then you could use the mounting brackets, the same way as if you'd be mounting the fixtures to drywall.
Update: Amazing Under Cabinet Lights!
This section wasn't in my original review, but I wanted to provide a little update on where I'm using the Barrina LED lights and how they look.
I did end up mounting one LED light underneath my Gladiator cabinets I couldn't be happier. The light is small enough to be barely noticeable when it's off and extremely bright when it's on.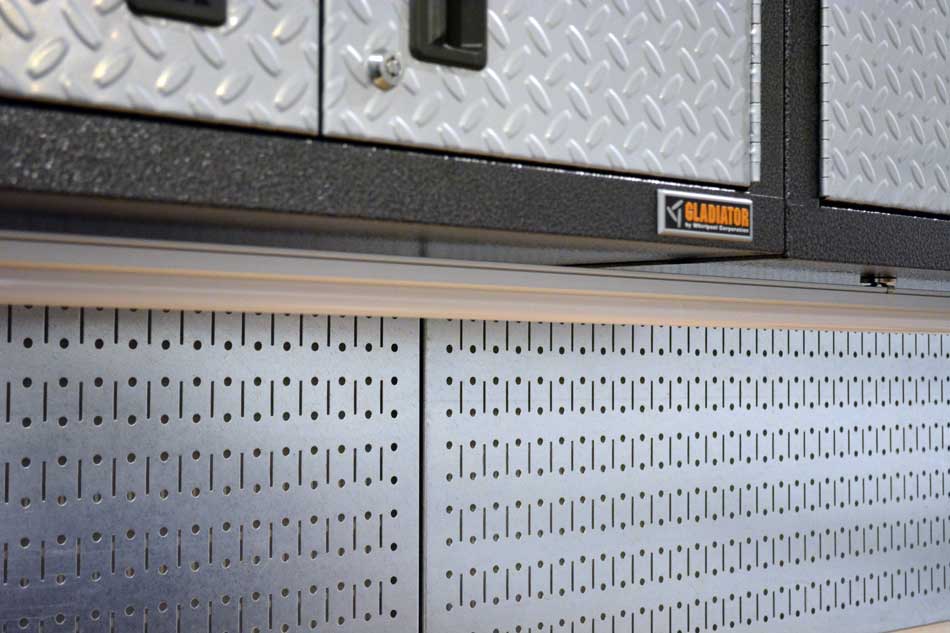 I don't want to give the impression that the light is invisible, because it's not. You can definitely see it and that may bother some people. I'm not one of them though.
I used some inexpensive magnets that I bought on Amazon to secure the mounting bracket to the bottom of the cabinet. That way I can always remove the light if I want to put it in a different location.
Here's where I really light the on\off switch mounted on the power cable. It puts the light's controls at arm's reach. It didn't work for an overhead light use, but it definitely works here.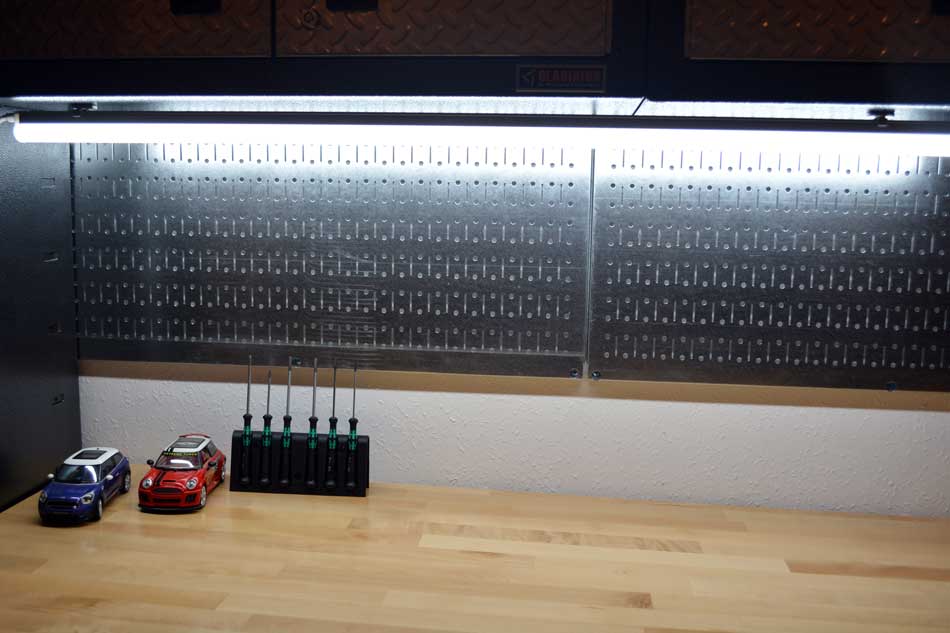 It's tough to show just how bright these lights are, but they make a HUGE difference!
That workbench was always a little dark, because most of the light hitting it was slightly behind me. My body would always cast a shadow over whatever I was working on.
These Barrina LED shop lights are amazing as under-cabinet lighting and I couldn't be happier!
Final Thoughts
If you haven't already guessed, I really like the Barrina LED light fixtures – just not for the reasons I thought I would.
I can also see the appeal for a lot of people using them as overhead garage lighting. The fixtures are almost invisible, put out a decent mount of light and are one of the least expensive lights out there.
You can pick up the Barrina LED fixtures on Amazon for just over $20 each or around $80 for a pack of twelve.
Wondering what garage lighting to buy? I tested some of the highest rated shop lights against each other to find the best LED shop lights. Check out my super-detailed guide to garage lighting for more tips!