I go to Lowe's almost every Saturday for something, and I usually find myself walking through the garage storage section.
Sometimes, I'm looking for something specific. Sometimes, it's just to see what's new.
As my track system recommendations article explained, I went all-in on my garage's Gladiator GearTrack and GearWall storage system. 
But sometimes, I find a great hook or basket from another system that I can't get through Gladiator. I stand in the middle of the aisle, wondering if there are Gladiator compatible hooks.
So, I decided to run an experiment to determine what accessories from different brands are compatible with Gladiator.
You can check out the other installments in my "Will this accessory work" series here:
---
Do Other Track Systems Make Gladiator Compatible Hooks?
This article is part of a series where I look at each system and test the other brand's accessories to see if they fit.
The test is pretty simple.
I bought a hook and track piece from Craftsman VersaTrack, Rubbermaid FastTrack, and the Kobalt storage rail system.
I mounted each on my wall and tested each brand's hook to see if it fit and could hang anything reliably.
Since I have Gladiator's system, that's where I will start.
This works similarly for the GearTrack and GearWall systems since they're interchangeable.
---
How the Gladiator Accessories are Supposed to Fit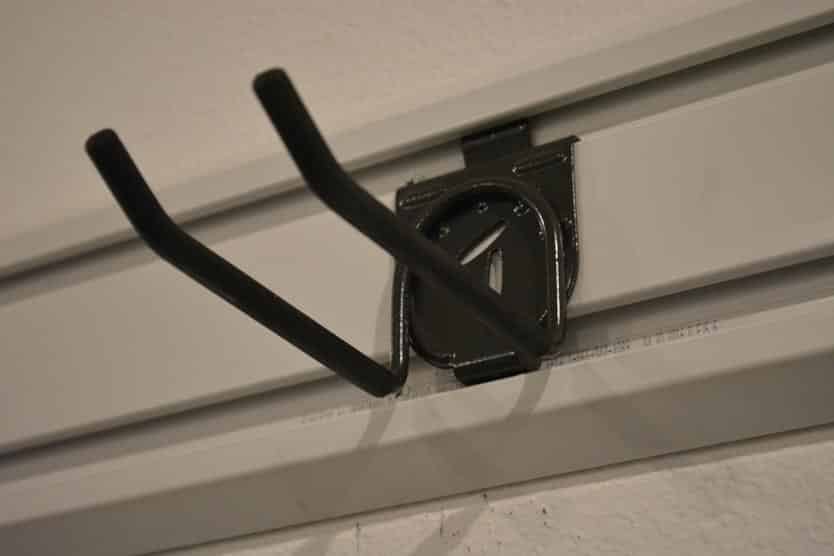 Like almost every other track system, Gladiator accessories have a C-shape that snaps over the center channel in the GearTrack or GearWall track.
There's a short tab at the top that slides in underneath the top section of the channel. Once you have the hook where you want it, pull it down, and it'll lock into place.
Once they've snapped in, there is no wiggle room at all.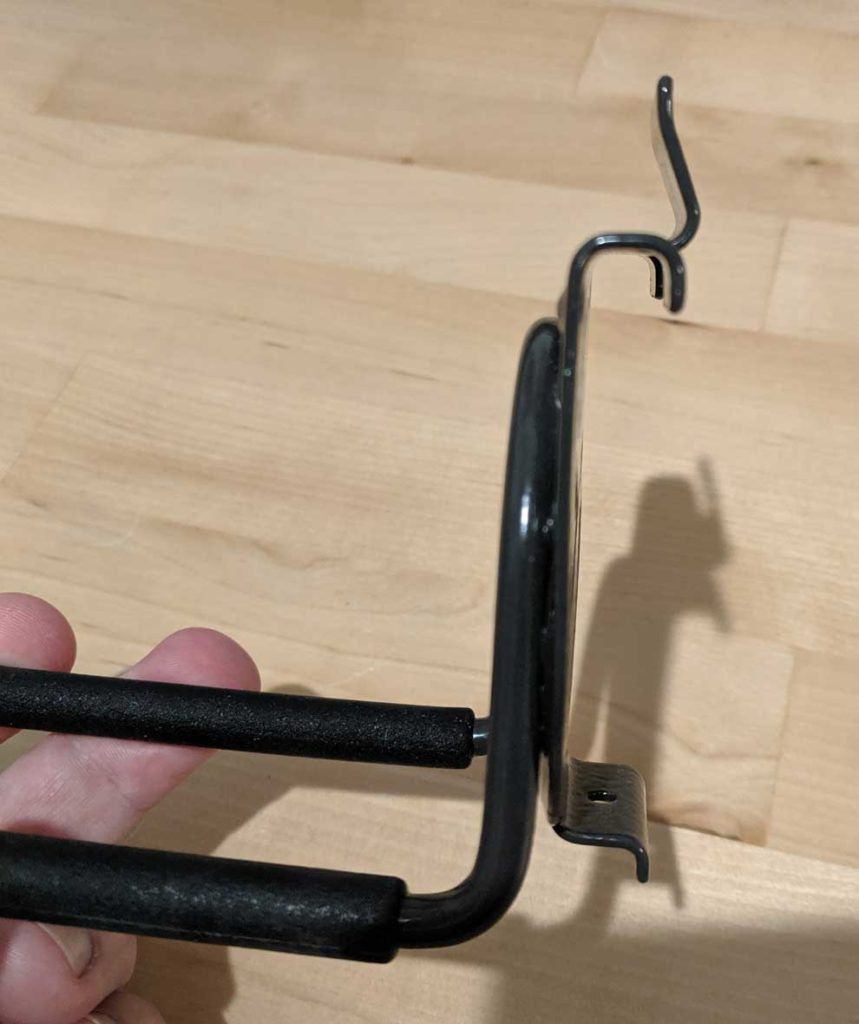 That makes it feel like a higher-end product, and it was one of the big selling points.
If every system costs roughly the same, it makes sense to go for the one that feels better built and more durable.
Obviously, none of the other hooks will have that tab at the top, so they won't be able to snap into place.
Let's see how they do.
Gladiator GearTrack Pack (GAGPUB2PPY)
(1) Utility Hook
(1) Scoop Hook
(1) Tool Hook
(1) Twin Hook
(2) J Hooks
(2) L Hooks
(2) 48" GearTrack® Channels
(4) End Caps
(16) Color Matched Screws
(1) Compatible Driver Bit
Check Latest Price
We earn a commission if you click this link and make a purchase at no additional cost to you.
---
Test 1: Is Craftsman VersaTrack Compatible with Gladiator GearTrack?
The Craftsman hook worked much better than I thought it would.
Like the Gladiator, the Craftsman Versatrack is designed like a slatwall system. It has a C-shape that fits over the center channel in the track. There's no way to lock it into place without the tab at the top, so there's a little wiggling.
On the bottom of the hook on the front side, a little grey knob works the locking mechanism.
That sounds more complex than it really is. The locking mechanism is a little piece of plastic on the back that presses against the channel when you turn the knob.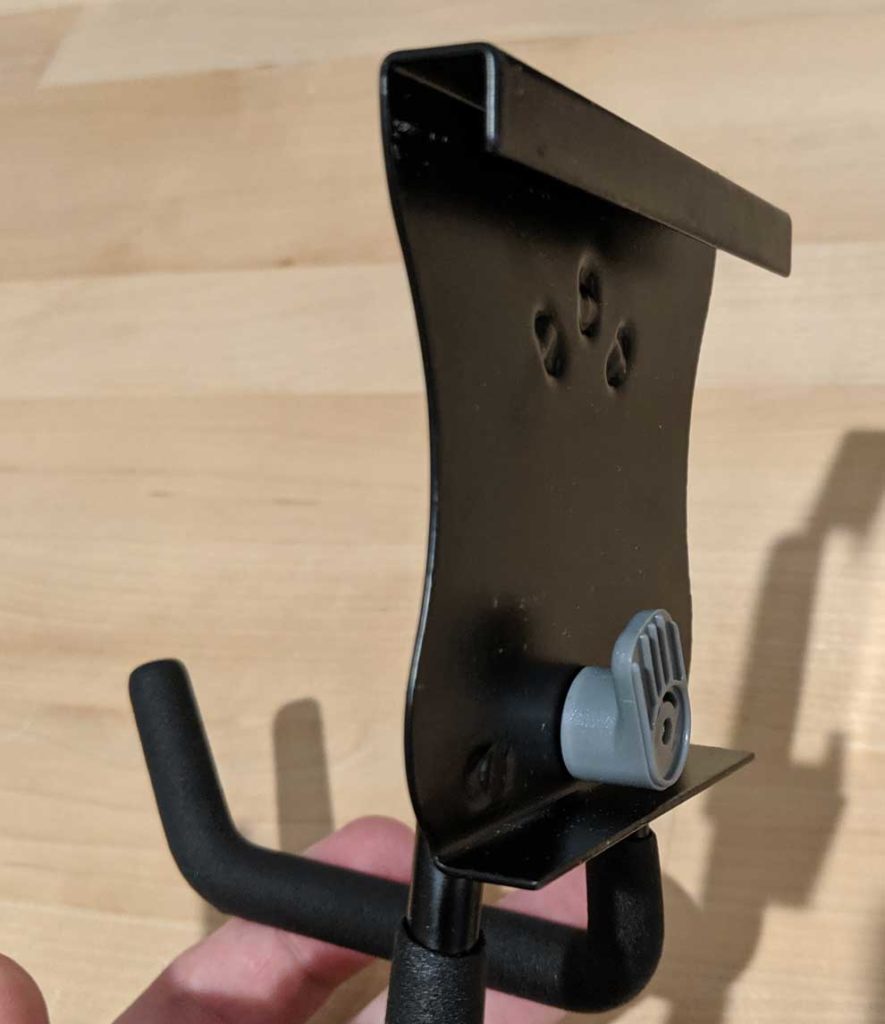 Using them on their own VersaTrack system locks the hook into place with only a little movement.
Unfortunately, there's still a little play in the hook when you put it on a Gladiator track, and it's not nearly as noticeable when there's weight on the hook.
All things considered, the Craftsman accessories work pretty well on the Gladiator track. Be careful when taking the tool off the hook, or it could fly.
Compatible with Gladiator? Yes (mostly)
---
Test 2: Are Rubbermaid FastTrack Hooks Compatible with Gladiator GearTrack?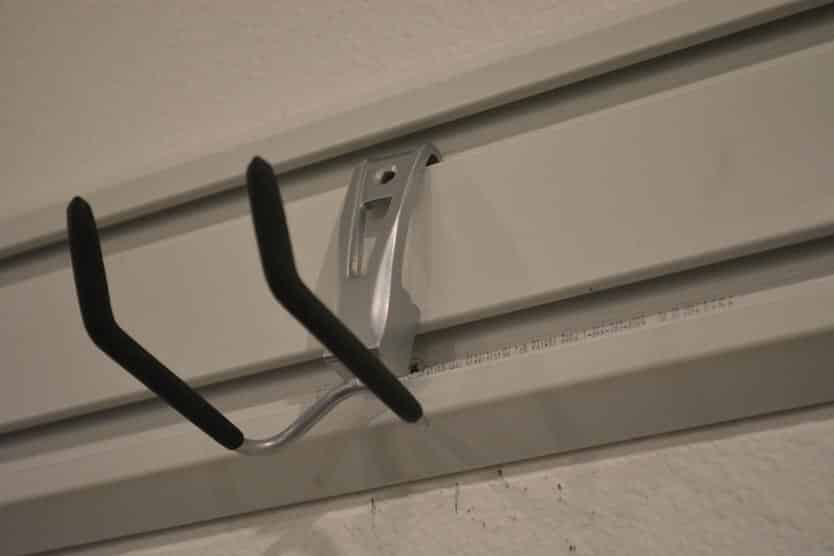 This was a complete failure.
The Rubbermaid FastTrack rail is about a centimeter thinner than the center channel of the Gladiator system, so the hook can't even attach completely.
As you can see in the picture above, the hook is just perched on the top rail. The top part hooks over the edge and won't fall out, but it's not secure.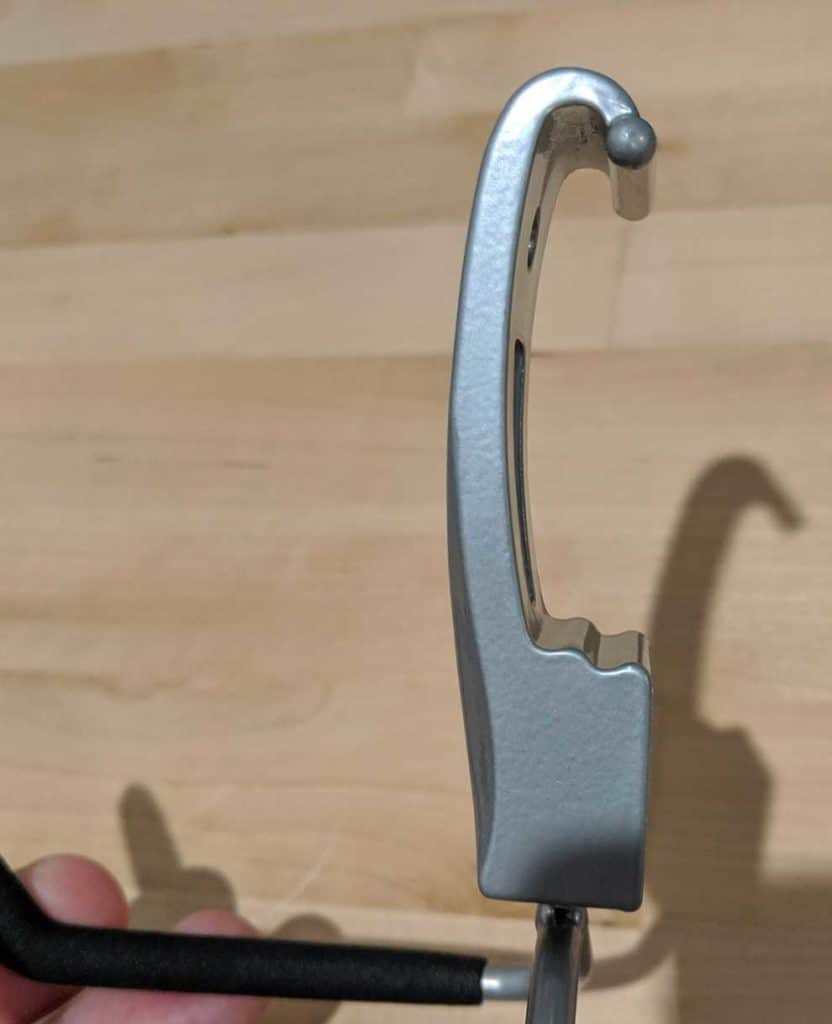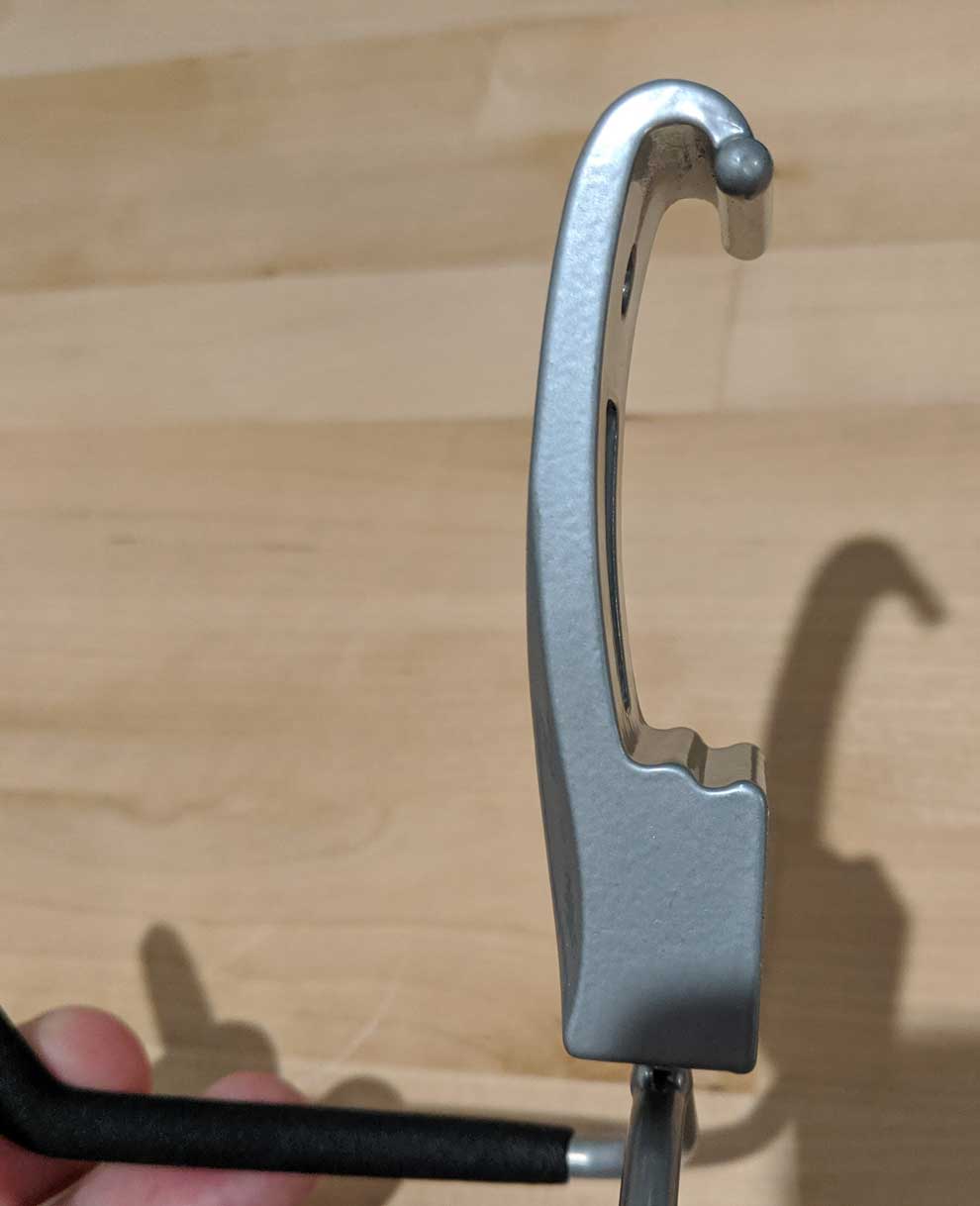 There's no way I would use a Rubbermaid hook on my Gladiator FastTrack. A small bump and the entire hook would land on the floor along with whatever was on it.
Compatible with Gladiator? No
---
Test 3: Are Kobalt Accessories Compatible with Gladiator GearTrack?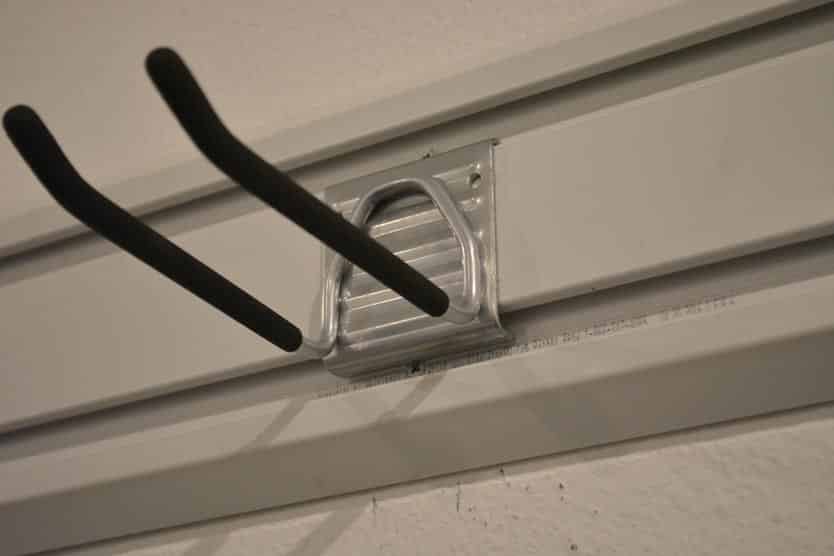 The Kobalt hook fits…technically.
It just doesn't work well.
Kobalt makes some of the least expensive accessories for its track storage system, so I hoped to find a low-cost option. Gladiator makes nice stuff, but it can be costly to do an entire garage.
The Kobalt hook uses a modified C-shape that, at first glance, looks perfect. The hook fits over the center channel snugly…
…and falls off after you pull your hand away.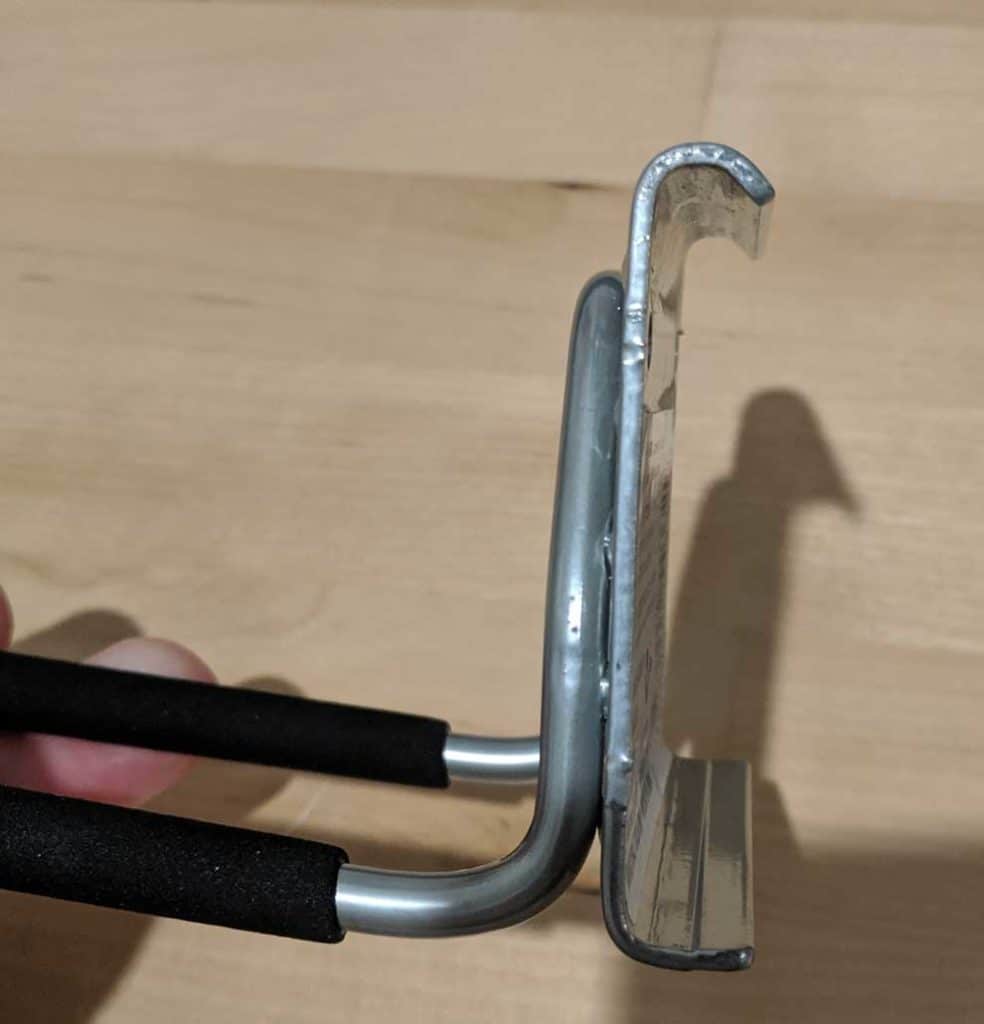 The problem is that the top curve of the hook is too short to work on anything but Kobalt's own track, which is angled a bit to help.
I made minor adjustments to see if I could get it to work, but nothing helped. The Kobalt hooks need to be slightly longer at the top of the "C" to work on anything but their own system.
Compatible with Gladiator? No